Real portable studio, Le Carré de lumière is a professional-quality photographic device providing your guests with a friendly and always successful experience.
Discrete as well as elegant, Le Carré de lumière knows how to attract people's attention, amaze and blend into the background.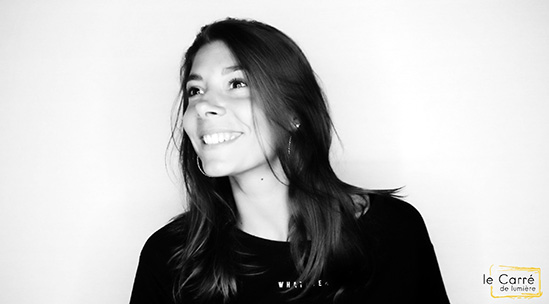 Used during your corporate events, seminars, commercial operations or your own private events (weddings, birthdays etc.) it is a real accomplice to create cohesion, encourage meetings and enlighten your brand image well beyond your events.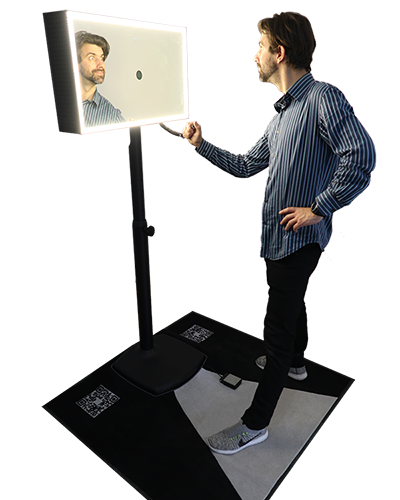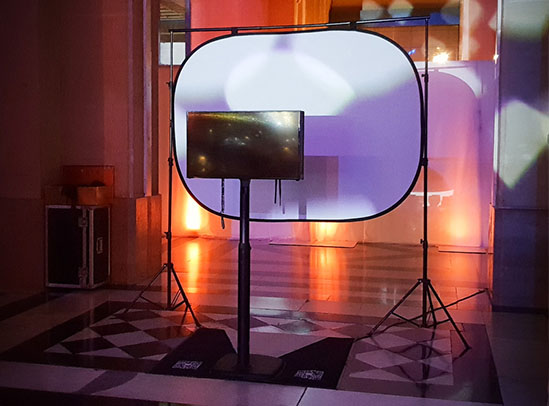 Le Carré de Lumière is a professional nomad studio. Using 4 square meters, it adapts to all areas with access to electricity.
It is installed by one of our operators who remains present throughout the event to animate le Carré and enlighten your guests.
The concept is straightforward: placed in front of the LED mirror, you take the pose and start shooting yourself. The time to go to the other side of the mirror and the photo is added to the slideshow of the evening.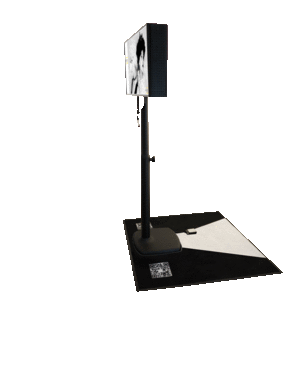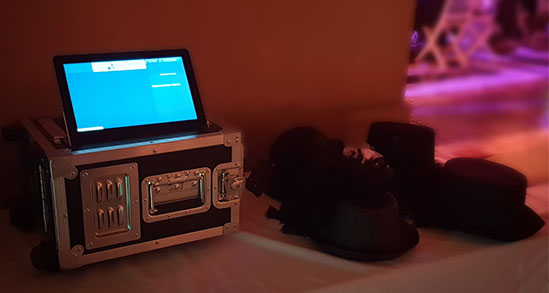 A self-service print square allows everyone to make prints of their fondest memories. Memories that can be personalized in the colors of your event and directly broadcast on social networks.
You would like to add a screen or an additional print square? Multiple formulas are available according to the size of your event.
A professional equipment
a 80×40 cm high intensity integrated lighting mirror warm white,
a professional DSLR camera,
a Full HD screen,
a quality of photos that allows prints up to 30×40 cm, even 120×80 cm with a specific presetting,
a high performance dye sublimation printer.
A live slideshow
We smile, we trigger …
The photo arrives on the other side of the mirror to add to the evening's slideshow. The slideshow can also be multiplied on giant screens without wires.
A self-service printer
Give your guests true freedom: our print pack includes up to 720 prints in 10×15 cm format. Printing in 15×23 cm format can be done on demand (this draw then counts for two units).
A instant download
Download your photos right away on your smartphone from our secure online gallery.
An operator at your service
Give yourself a turnkey animation. Our operator delivers and installs Le Carré de lumière in your premises in less than 30 minutes and stays present throughout your event to highlight your guests.
Personalized visuals
Turn your photos into marketing tools to serve your visual communication (message, logo, date, title of the event, etc.).
Totally fun accessories
With its array of extravagant accessories (hats, glasses, wigs, etc.) Le Carré de lumière is sure to enhance the enthusiasm and creativity of your guests. Nothing like a friendly moment of sharing to create new professional links or strengthen the cohesion of your teams.
Social media sharing
Develop your presence on the internet and benefit from the social influence generated by your guests' sharing networks.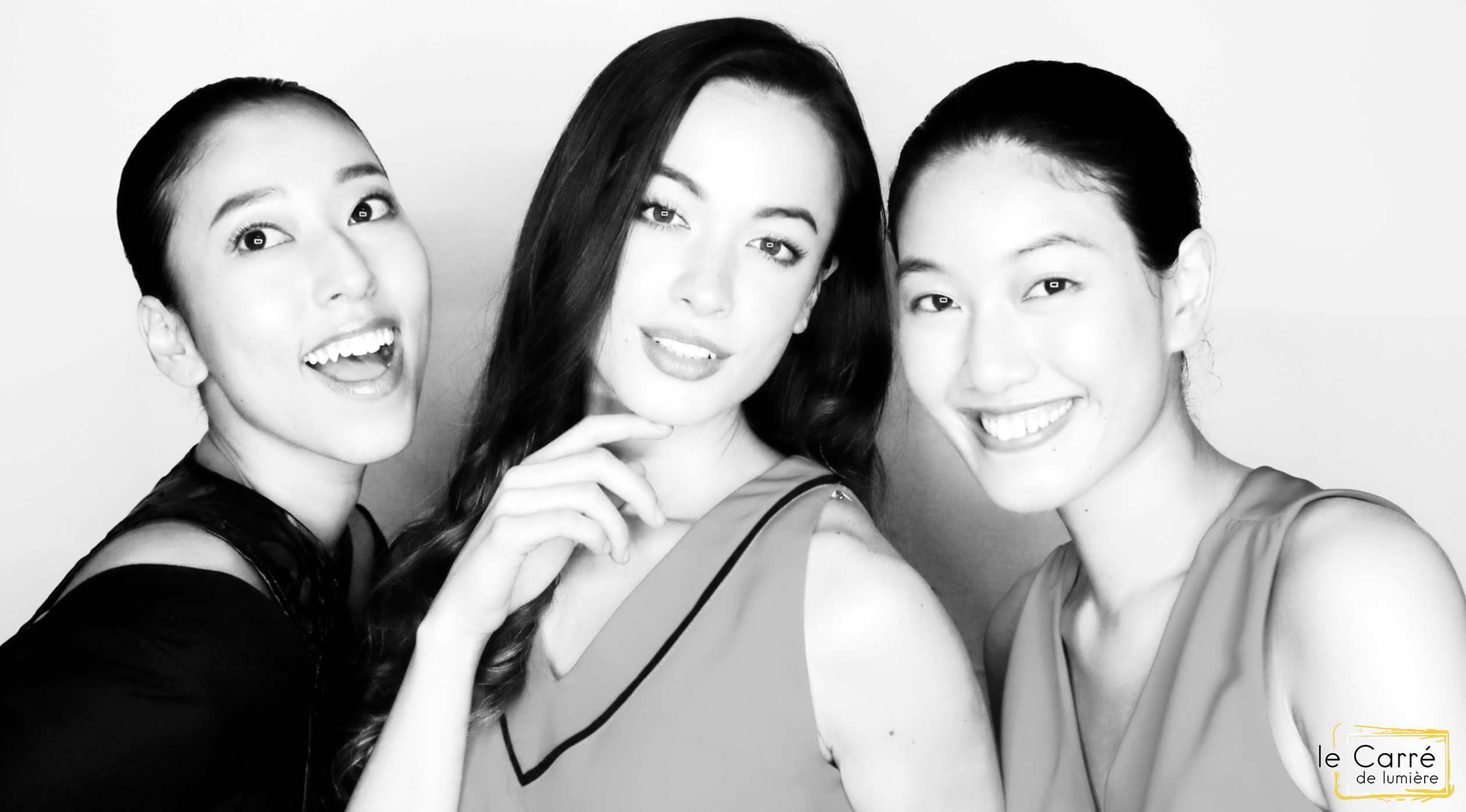 Le Carré de lumière is at the service of your visual communication, with projections and prints personalized to your colors.
With its personalized setting, each photo reflects the experience your guests had during your event. Incorporate your logo, date, coordinates, a specific message… and mark the memories by the conviviality of your event.