Frequently Asked Questions
For how many people is Le Carré de lumière designed?
There is no minimum nor maximum. Experience showed that Le Carré de lumière finds its place in the heart of large and small gatherings.
Beyond 120 people, we recommend the usage of two Carré printers.
Beyond 200 people, we recommend the usage of two Carré de lumière and two Carré printers.
How long in advance should we book?
To ensure the availability of a Carré de lumière, it is better to book at least two weeks in advance. Shorter deadlines are however possible, depending on our availability.
In this case, it is better to contact us directly by phone. contact. 
Which geographical area is covered?
We travel everywhere in France and in the world by plane. Le Carré de lumière is located in Île-de-France, the New Aquitaine region and Tokyo, specific travel expenses are quoted beyond 100 km.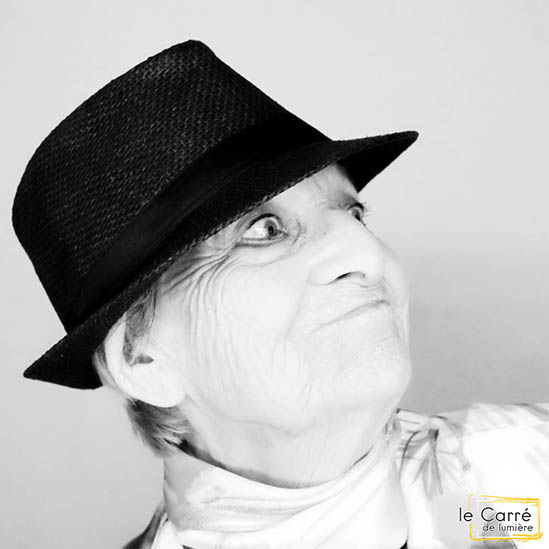 How long does it take to set up Le Carré de lumière?
The set up usually lasts less than 30 minutes. The operator goes on site one hour before the start of the service in order to prepare for the unexpected. When the location allows it, the operator makes a first identification a few days in advance to determine the best possible set up.
What space do you need for the installation?
The set up of Le Carré de lumière occupying a space of 2×2 m, the ideal is to have a space of 3×3 m to facilitate the movement of users around the device. Le Carré de lumière has a high intensity integrated lighting, it is better to respect a gap with the dance floors to preserve the luminous atmosphere. The Carré Printer can be arranged conveniently, it is connected to the Le Carré de lumière by a wireless link.
Can we set up the device outdoor?
Le Carré de lumière must be installed on a stable floor and protected from rain and direct sunlight. If these conditions are met, an outdoor installation may be considered. This will be the subject of an on-site study by our operator.
Can we install a backdrop with brand logos, type photo call?
No, the background used must not have inscriptions. Indeed, the integrated image processing is likely to degrade them, therefore we use a white background or plain black. A plain wall or curtain may also be suitable. The addition of visual communication (texts and/or logos) of quality is achieved overprinting by automated processing.
How many pictures can I take?
The shooting and storage in the web gallery are unlimited.
How many impressions can we make?
The package Carré printers includes 720 prints in 10×15 cm format. It is also possible to print in 15×23 cm format. In this case, each impression counts for two prints.
If you want to make more than 720 prints, the supplement will be charged 80 € HT every 360 prints. This case is quite rare, but sometimes happens when the guests are very inspired … No worries, our operator always has additional prints with him.
In any case, it is possible to order prints of any size a later on from the web gallery of your event.
Is the web gallery secured?
Each web gallery is protected by a password of your choice that you have to communicate to your guests. In order to preserve the image rights of your guests, anyone can, at any time, request the deletion of photos.
Can we make color photos?
Yes. The most popular photo treatment is black and white, chosen for its artistic qualities. But Le Carré de lumière can be set to color processing variants that you can choose with the operator.
Can we do animated GIFs?
Yes. The operator can, on demand, take series of photos to build animated GIFs. The animations of 2, 4 or 6 photos are available for download on the web gallery a few seconds after the shots.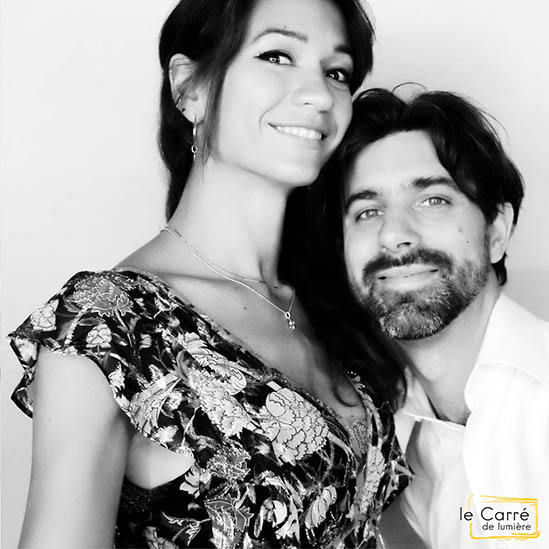 Can we rent Le Carré de lumière without an operator?
No. The Carré de lumière experience it is designed with an operator who installs the device, interactivity with guests, maintenance (change of printing supplies), and disassembly.
Is the contractual period of service limitative?
It is the responsibility of the operator present on the spot to accept any request for the extension of an event beyond the schedule initially provided for in the contract. Any extension will be subject to a billing supplement.