INSTANT
success assured !
INSTANT
success assured !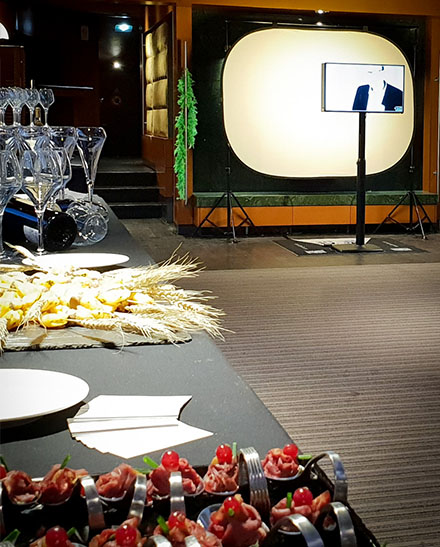 You are organizing a corporate event for your team building?
You are organinzing a seminar to facilitate your new employees introduction?
You are present in a salon or any type of promotional event?
You wish to animate a point of sale, host a product launching event?
You would like to turn a personal event into a unforgettable moment memory?
Offer your guests an experience
Offer your guests an experience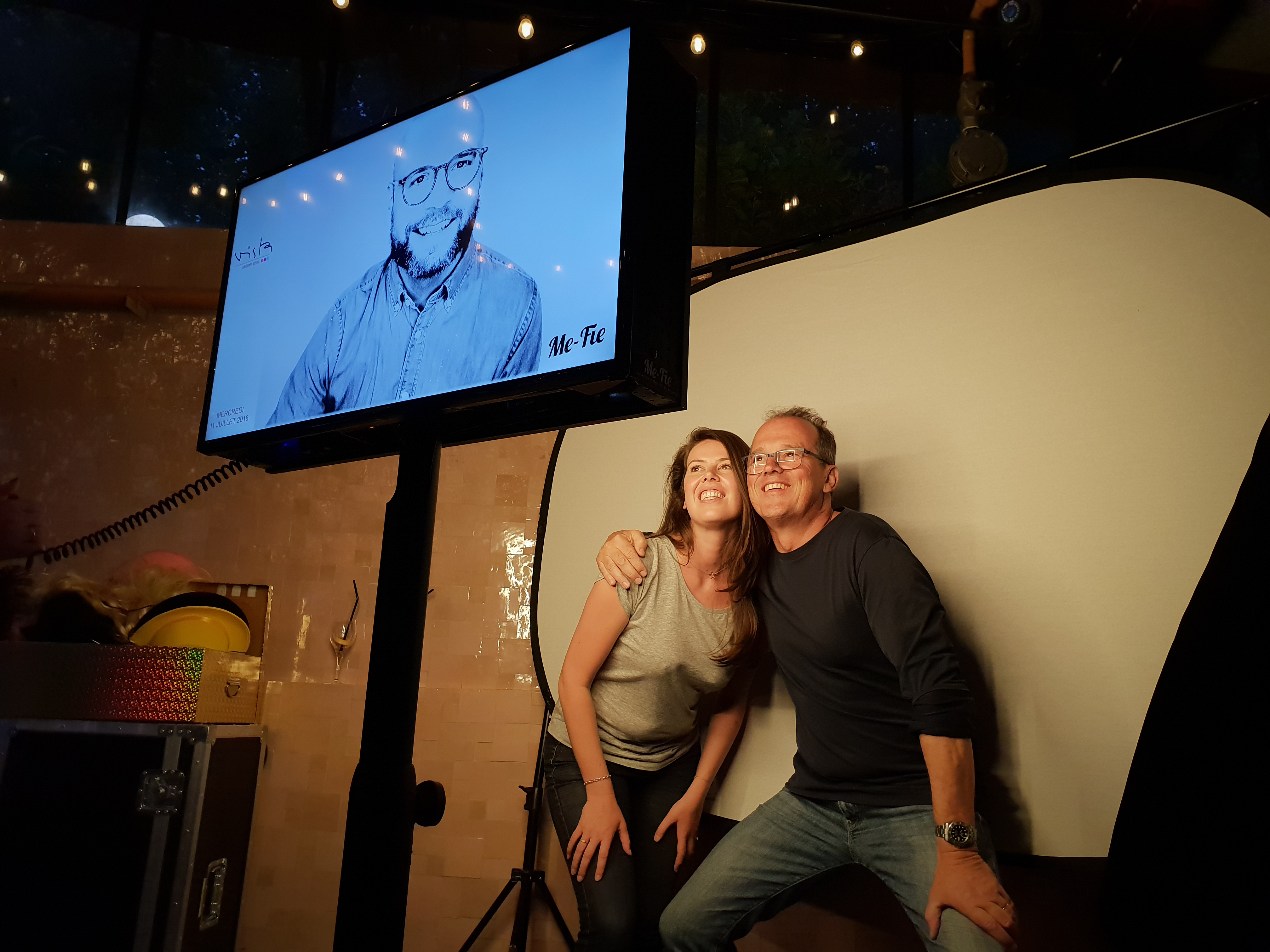 Once inside this little square of intimacy, it is easy to pose facing the mirror without worrying about outside looks. We let loose, we have fun and… the slideshow shows faces so beautifully highlighted that the urge to take more picture rapidly is spreading.
The treatment of the photo, thought in advance by our developers, is done instantly. The faces are sublimated: done with the missed pictures¹, the beauty of the evening takes place.
¹You dislike a picture taken ? You can delete it immediately on simple request to the operator or our customer service, without limitation of duration.
A tailor-made service
Because you are unique, and because events aren't the same, we propose a personalized service, tailored to meet your needs
Together, let's define your needs and create the visuals that you like
Our operator, metteur en lumière, ensures the installation of the equipment, welcomes your guests, invites them to discover the concept and arouses the desire to try it out
And then ?
Create an exceptional Who's Who or a gallery of your event.
Easily create a mailing file to improve your marketing.
Measure your social insights thanks to social media sharing.
Customize your office with a photo mosaic, creating your company's logo with your employees faces, a word or a key moment of your event.